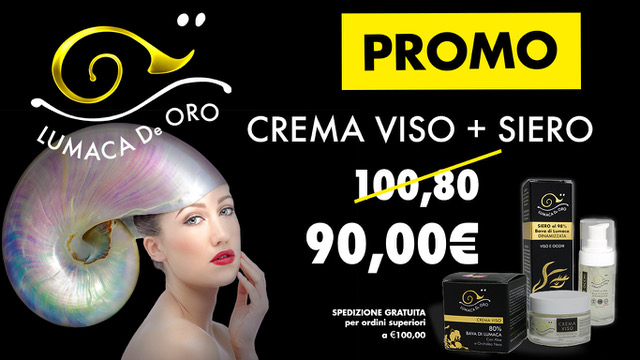 Discounts on the best #lumacadeoro products, take advantage now!
#cremaviso + #siero at #bavadilumaca for only 90 euro.
an unmissable offer!
To take advantage of the promo send us email indicating your data.
Attention the promo is valid until May 1, 2018.
Wrinkles, acne, psoriasis, sunburn and sunspots, stretch marks, cellulite, scars… we have a solution for every imperfection. Explore them!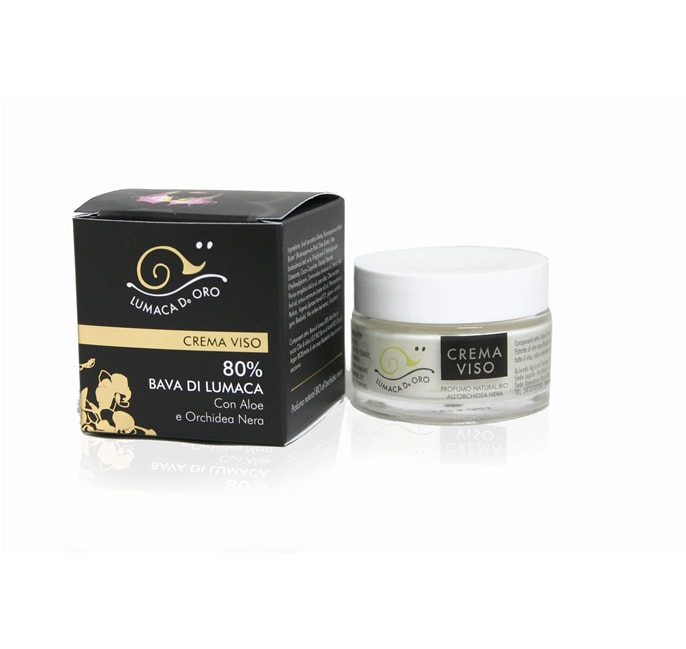 80% burr cream with aloe and black orchid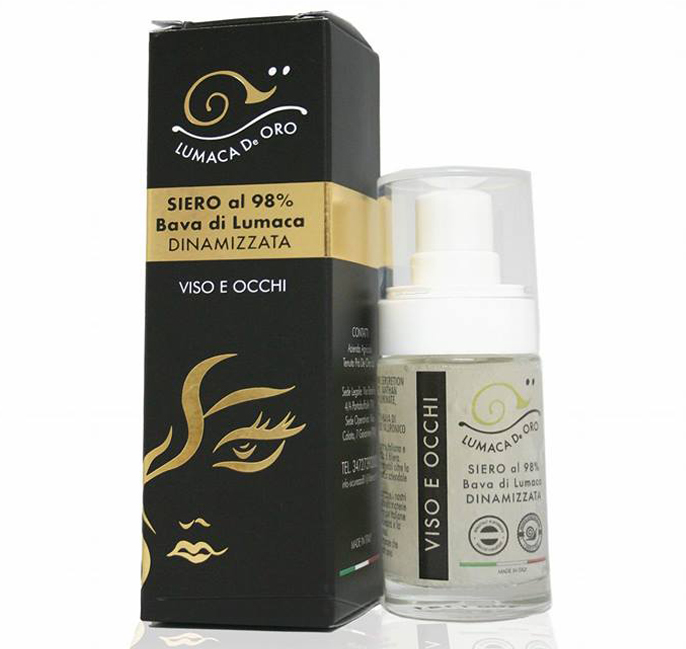 Whey 98% dynamic burr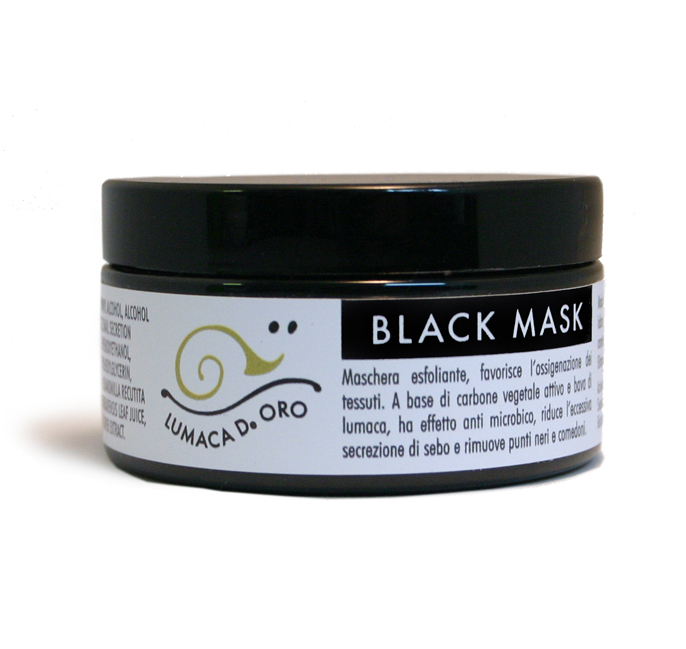 Black mask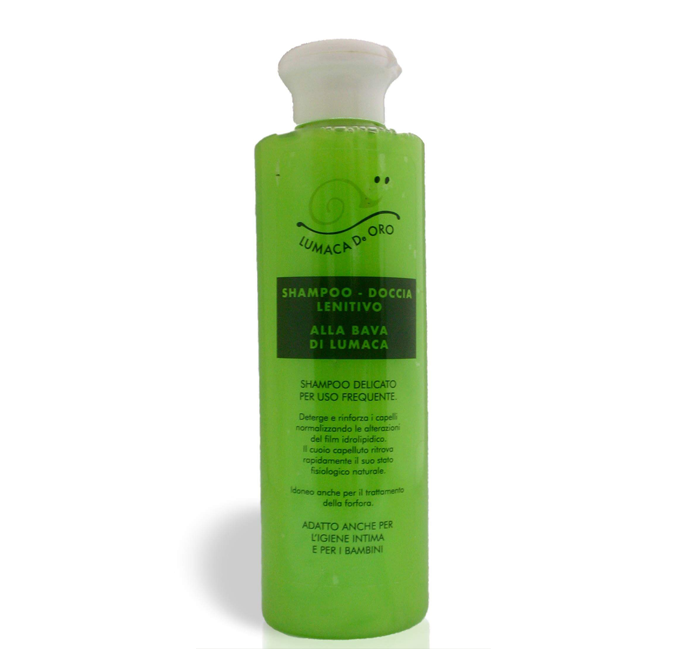 Soothing shower shampoo

I am very happy with them, excellent products, they absorb very well and leave your skin smooth. Results can be seen as soon as just a few days and as for the mask, it's excellent for those who, like my daughter, have problems with acne and black heads. I would recommend both products to everyone. Thank you!
I'm using both the cream and the whey and I'm fine! They are natural products that I also use on my 12 year old son! Congratulations on your commitment, Jessica!

The cream is really great I use it and I feel great. I recommend it to everyone. Even my mother has been using serum for a month and has already noticed that the bags under the eyes are seen less. I have tested many creams but this at the moment beats them all! THANK YOU.